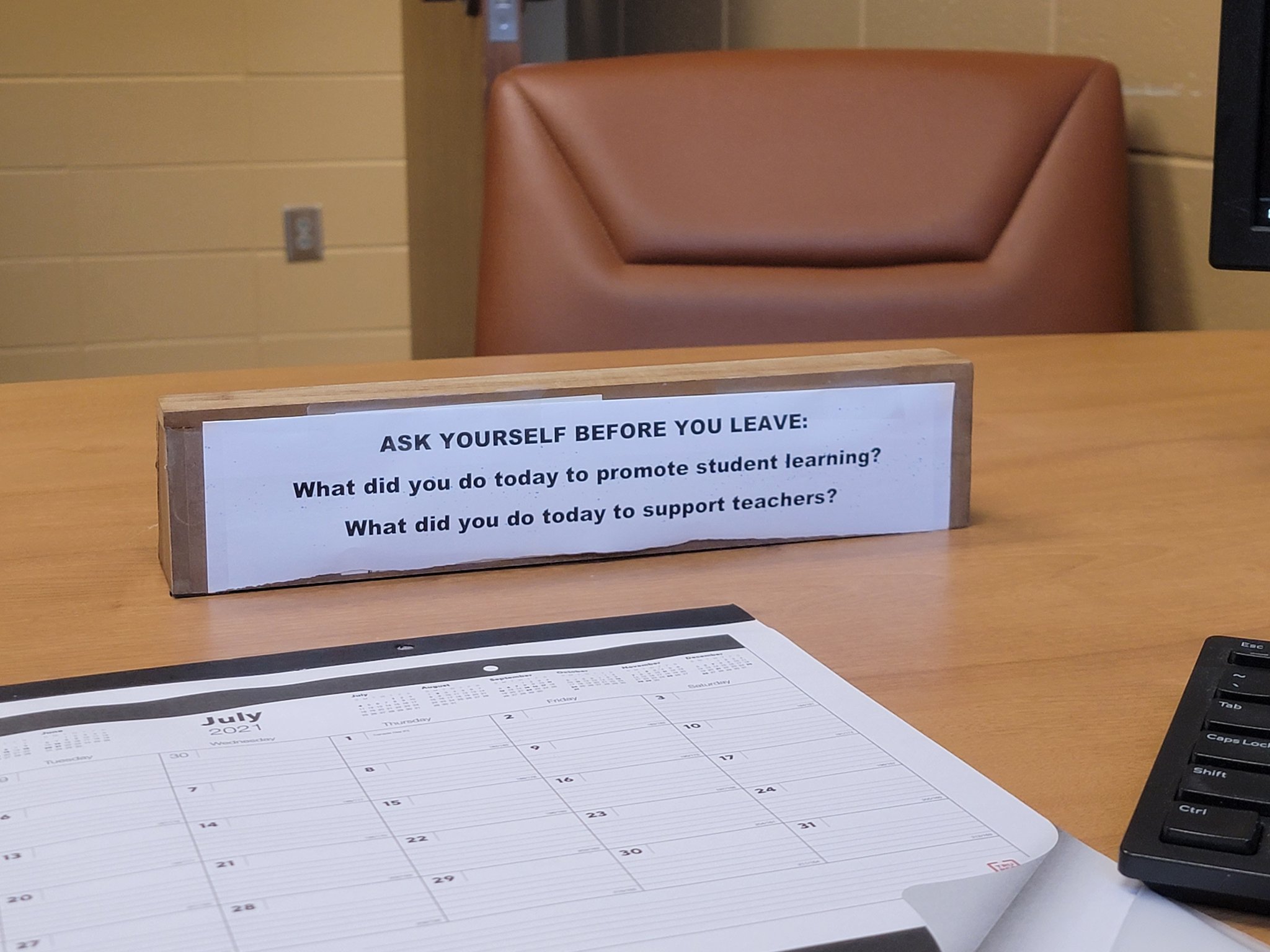 Saw this cool tweet from Jason Kennedy yesterday. Really grabbed my attention. I've shared the idea with our TLI and principal teams.
Previously I wrote about the post-it notes we may leave around for ourselves. This feels different. More reflective.
As a principal, I used to, at the end of the day, run over the building in my mind to see if I had touched base with every teacher, every day. Not always possible to achieve, but an important goal to me.
Jason's two reflective questions, "What did you do today to promote student learning?" and "What did you do today to support teachers?" are excellent! I would put those in front of literally everybody who supports teachers, which is everybody who is not a teacher. I am wondering if I can come up with any other 2 questions for myself that have more impact than those two. Different impact? More aligned to my role impact? Maybe not, but I might lean into the idea, with the first question, of changing 'student' to 'educator'. I might change the verb.
"What did I do today to encourage/inspire educator learning?"
A concern I have, wholly based on my own personal and professional experiences, is that it's sometimes too easy to stop learning and growing as a professional, which can have a real negative impacts on kids.
And then, I might flip the 2nd one around.
"What did I do today to support students?"
Yep. Those will be my two. The 2nd one, "What did I do today to support students?", I suspect will most often be answered by thinking about Jason's 2nd question. "What did I do today to support teachers?" Kind of a nice circle of thinking, questioning, and accountability.
I'm looking forward to hearing from some of my colleagues about their two end of the day questions!